Best Quality Roofing materials installed by skilled Local Professionals!
Common Roofing Problems in Dayton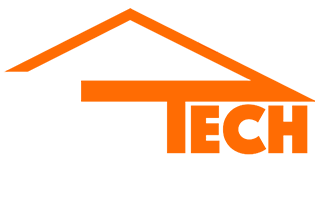 Your Trusted Dayton Roofer
Roof Replacement
Roof Repairs
Storm Damage Pros
Gutters Services
Financing Offered
Your roof protects your home from Dayton's harsh winters and rainy summers. As the years go by, all of this hard work will take a toll on your roof, reducing its ability to keep your home safe, dry, and comfortable. Oftentimes, homeowners don't realize their roof needs to be replaced until there's a major crisis like a leak or a collapse. Unfortunately, damaged roofs can cause a huge amount of damage to other parts of your home, so it's best to get common roofing problems taken care of sooner than later. 
When you understand common roofing problems and how to spot them, you'll be able to catch problems early. Not only are minor issues easier to fix, but they're also much less costly. If you notice any roofing issues, give our DryTech Exteriors experts a call for expert roofing repair and replacement in Dayton. 
Take a look at the list of common roofing problems: 
Your roof is older than 20 years 
Unfortunately, roofs don't last forever. A typical asphalt roof lasts 20 or 25 years before it needs replacement. Less common roofing materials like copper or tile roofs can last longer, but even they should be replaced after reaching 50 years. 
If your roof is younger than 20 years but is showing signs of damage, you might be able to take advantage of professional repairs instead of a full replacement. Our Dayton roofing experts will inspect your roof for common roofing problems and recommend the best course of action to restore your roof's health and vitality. 
Your shingles are damaged, missing, or mossy 
Your shingles are your roof's first line of defense against the elements, which means they're often the first part of your to show damage. Many common roofing problems are due to old or worn-out shingles. Healthy shingles are dark and lay flat against the roof. If your shingles are curled, cracked, or buckling, they can no longer protect your home and should be replaced. Algae and moss growth are also signs that your shingles are deteriorating and should be replaced with new shingles for your Dayton home. 
Following storms with high wind and rain, be sure to check your roof for damage. Missing patches of shingles or shingles lying on the lawn are a common roofing problem that should be addressed by our Dayton roofing company ASAP. 
Your roof is leaking 
Leaks are one of the most common roofing problems we hear about from our Dayton customers. Roof leaks are usually visible from the inside of your home. If you notice dark stains, streaks, or bubbling paint on your ceiling, there's a good chance it's due to a roof leak. Unfortunately, water damage caused by roof leaks can be catastrophic to your Dayton home. 
If you suspect your roof is leaking, give us a call so our DryTech Exteriors roofing experts can inspect and repair the damage. 
Mold or mildew on your walls or ceiling 
Mold and mildew growth is a sure sign of built-up moisture in your home. Mold usually looks like dark green, brown, or black splotches on your walls, ceiling, or external siding. While mold can be caused by a variety of home maintenance issues, it's often caused by water leaking down from gaps in your roof. Not only is mold unsightly to look at, but it's hazardous to your health! If you notice mildew or mold on your home's ceiling or siding, give DryTech Exteriors a call for Dayton roof repair. 
Sagging roofline 
A healthy roof is made of straight, crisp angles that don't sag or buckle. If your roof is sagging, there's a chance your home is suffering from serious structural problems that could compromise the safety of your home and family. Unfortunately, the underlying cause of a sagging roof is not a DIY roof repair, so call our expert Dayton roofers right away! 
Your Dayton Replacement Roof Experts 
After inspecting your Dayton home, did you notice signs of these common roofing problems? If you answered "yes," your home might be in need of roof repair or replacement. At DryTech Exteriors, we have years of experience diagnosing common roofing problems and providing affordable repair solutions. Give us a call today! 
Explore roofing services & options
Greater Dayton & MIami Valley Preferred Roofer
WE COME HIGHLY RECOMMENDED
I am very pleased with the quality of work of DryTech Exteriors. Matt, came out to give an estimate for a new roof. He actually was able to come out early to give the estimate. He was quick, professional and friendly. He was on time the scheduled day of work. 2 of my neighbors are using them now as well.
So glad we found this company! The recent strom damaged our roof. Brad from DryTech knocked on our door & explained he was looking at roofs in our neighborhood due to the storm damage. My husband is very cautious of companies that go door to door, but after speaking with Brad & learning they were a local company, we had our minds put at ease. He explained every part of the process & accommodated our busy schedules. Our insurance paid for the entire new roof. Good experience!
Staff was extremely professional and made getting our roof replaced by insurance SO easy.
We didn't have to do anything…DryTech took care of everything from beginning to end.
Had intended to proceed with another company but DryTech offered a lower price. The work was completed in a day. Made the right choice.
The appointment between our insurance company and Brad from drytech was Friday and we were just informed we are getting everything paid for. Our deductible isn't expensive. We were impressed at his professionalism and are excited that we got to pick our new roof color. When we moved in, we thought it needed a new color so this was a welcome hail storm for us!
Received their info from a neighbor and they completed a new roof for us. Made our house look updated and repaired some very old damage.
Trusted, Reliable, Local Roofer ...
Roof Replacement, Roof Repair, & Insurance Claims
Greater Dayton & Miami Valley Roof Replacement & Roof Repairs experts