Best Quality Gutter materials installed by skilled Local Professionals!
Best Dayton Gutter Guards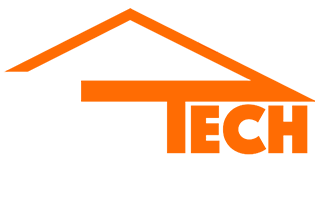 Your Trusted Dayton Roofer
Roof Replacement
Roof Repairs
Storm Damage Pros
Gutters Services
Financing Offered
Leaf Guards in Dayton, OH
Are you looking for the top-rated gutter guards and gutter leaf guards for Dayton homes? Then you'll love our gutter guards! The reason why is that our expert gutter guard installers at DryTech Exteriors are ready to give you the finest quality Dayton gutter guards and leaf guards, plus ice dam prevention.  Knowing that our team of home improvement pros have your back, you know our product is the solution for your gutter issues and is the top-rated gutter guards that you can get for Dayton area homes. Don't take our word for it, though! Have a read over our reviews from our satisfied customers to learn more.
Here are several reasons why you should try the exterior remodeling experts at DryTech Exteriors:
Our team's leaf guards match perfectly with all household gutter designs, and installation is included
Our product is the most effective and highest rated gutter guard system
Our team of master installers are a great balance of quality and price, and will not leave you with sticker shock
We provide the favorite gutter guards for the Dayton area and have been for years
Our high tech leaf guards system shields and protects your Dayton gutters dependably. You'll never have to bring out the ladder again once we've upgraded your gutters!
Why gutter guards and leaf guards in Dayton?
You know that clearing gutters is a boring and potentially dangerous task. If you'd rather not hand-clean your gutters ever again,  then we have just the thing your home needs. Our team has created a gutter guards and leaf guardsing system so effective, it effortlessly keeps your gutters free of debris and clear, freeing up your time from gutter cleaning forever!
There are plenty of reasons you need gutter guards. Debris-filled gutters are an unattractive look for your home and tend to smell obnoxiously. Gutters clogged with leaves also create the opening for leaks to cause harm to the structural integrity of your house. As the colder months move in, pools of water that would only cause structural damage and noxious smells now becomes damaging ice.  You face the choice to either plan a time each season to hand-clean your unprotected traditional gutters, or think smarter. You can purchase a outstandingly effective gutter guards solution like ours, installed by our home remodeling pros at DryTech Exteriors!
Save time and sweat with Dayton gutter guards and leaf guards
Protecting your gutters saves you from spending lots of time, money, and the nerve-wracking possibility of hurting yourself in a fall from a ladder. Our team of home improvement professionals have every option for Dayton gutter guards and leaf guards ready to install, which will without a doubt match your household gutters. Don't waste money on pricey gutter cleaning services or risk your safety by going it alone this season. Please let us show you how much less stressful maintaining your home can be with gutter guards and leaf guards!
When you've installed gutter guards on your Dayton home, you don't need to worry over the following factors:
Placing yourself in peril by climbing up a ladder to slog through and unclog your gutters bare handed
Not remembering to clean your gutters plan a time each season to, and unwittingly placing your home framework at risk of rotting and water damage
Paying the pricey gutter cleaning service bill a couple times annually. Those fees can really add up over time!
The difficult and exhausting home improvement work – our team of contractors fit and install your perfectly fitted gutter guards so fast it looks easy!
Highest rated Dayton gutter guards, leaf guards & gutter guards
Once you know that you can gain many benefits from leaf guards and gutter guards for your Dayton home, there are several models to choose from. You could find there just might be too many options for you to pick the best option! Here is a cheat sheet, telling you what to get out of your gutter guards or leaf guards to better maintain your residence:
Light and sturdy structural supports. Won't add unnecessary weight to your current gutters.
Corrosion and rust system. Can take the brunt of the worst weather, and can't cause damage to the gutter system.
Effective filtering matrix. keeps gross sludge and granules from damming up and clogging the gutter.
Anti-freeze weatherization. Shields gutter from pools of water, which can be the root cause of major damage in the commonly below freezing months.
Great reviews. Any handyman who can climb a ladder can install off-the-shelf gutter guards, but you can expect the best results from our Dayton gutter guards!
Dayton Leaf Guards: worth it?
In the event you're thinking of investing in a project such as gutter guards or leaf guards, you should take the time to consider the installation expense against the increased comfort you'll get from purchasing the system.
Save yourself hours of your day, money, and the risk of hazards. There's no need to worry about going up that ladder each season. Have our home improvement pros go up once, and you have to worry about your gutters again!
If you would rather not spend money on hiring professionals instead of pulling debris from your own gutters, building in a gutter guard will save you from that expense.
Finally, don't have any doubts when it comes to the pricey leaks and structural damage you risk when you forget to hand-clean your gutters. It's not uncommon to forget about them. The bad news is, the results of forgetfulness can cost you thousands of dollars in gutter repair bills!
Totally prevent ice damage with all-weather gutter guards
When the weather turns for the worst, our top-rated leaf guards will also prevent ice from clumping up in primary structural areas of the roof and eaves of your household. With expert installers, we stop this with one, highly efficient electrical cable that heats your gutter when the weather drops. This advanced technology prevents the ice from covering your roof and gutters in even the worst Dayton weather.
Call DryTech Exteriors for the best Dayton gutter guards
There's no possible reason to risk serious damage to your home when a quick chat with our friendly staff can get you the tools you need. Our staff at DryTech Exteriors is prepared to install the gutter guards you need at a price that is a great value for your home. Call us, and we will answer any questions you have.
Explore roofing services & options
Greater Dayton & MIami Valley Preferred Roofer
WE COME HIGHLY RECOMMENDED
I am very pleased with the quality of work of DryTech Exteriors. Matt, came out to give an estimate for a new roof. He actually was able to come out early to give the estimate. He was quick, professional and friendly. He was on time the scheduled day of work. 2 of my neighbors are using them now as well.
So glad we found this company! The recent strom damaged our roof. Brad from DryTech knocked on our door & explained he was looking at roofs in our neighborhood due to the storm damage. My husband is very cautious of companies that go door to door, but after speaking with Brad & learning they were a local company, we had our minds put at ease. He explained every part of the process & accommodated our busy schedules. Our insurance paid for the entire new roof. Good experience!
Staff was extremely professional and made getting our roof replaced by insurance SO easy.
We didn't have to do anything…DryTech took care of everything from beginning to end.
Had intended to proceed with another company but DryTech offered a lower price. The work was completed in a day. Made the right choice.
The appointment between our insurance company and Brad from drytech was Friday and we were just informed we are getting everything paid for. Our deductible isn't expensive. We were impressed at his professionalism and are excited that we got to pick our new roof color. When we moved in, we thought it needed a new color so this was a welcome hail storm for us!
Received their info from a neighbor and they completed a new roof for us. Made our house look updated and repaired some very old damage.
Trusted, Reliable, Local Roofer ...
Roof Replacement, Roof Repair, & Insurance Claims
Greater Dayton & Miami Valley Roof Replacement & Roof Repairs experts