Best Quality Roofing materials installed by skilled Local Professionals!
Architectural Shingle Roofing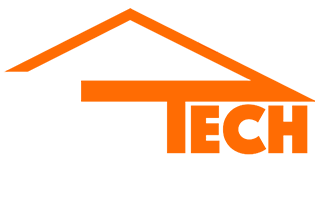 Your Trusted Dayton Roofer
Roof Replacement
Roof Repairs
Storm Damage Pros
Gutters Services
Financing Offered
Oakwood Architectural Shingle Roofing
It seems like maintaining your roof is a constant struggle. Just a few years after replacement, you have to start planning on it again. When you take advantage of architectural shingle roofing installed by our team of professional local roofers, you can relax and simply have confidence in your home for decades to come! Our innovative architectural shingle roofs are stone coated, for all of the attractive design elements you expect to see from your home. When you have durable steel cores, each shingle will hold up for decades and are warrantied to be the longest lasting element of your home!
Want to learn more about Oakwood architectural shingle roofing and our industry-leading metal shingles? Our expert team of Oakwood architectural shingle roofers at DryTech Exteriors would be thrilled to help you!
Our professional architectural shingle roofers have exactly the right project-specific training that you require to install and maintain architectural shingle roofs. We have the combination of hard-earned practical experience and manufacturer-supported training to strengthen structural supports and place shingles in the masterful way that ensures you get the longest-lasting durability out of your brand new architectural shingle roof. Don't take our word for it, though. All you have to do is read over all of our architectural shingle roofing reviews from our satisfied customers!
For a free pricing quote for your Oakwood architectural shingle roofing, please call us today at 937-371-1688!
Your Architectural Shingle Roofing Team in Oakwood
Designing and installing the best Oakwood architectural shingle roof demands two equally critical components. The first is a top-quality, stoned-coated metal shingle. Not only will your architectural shingle roof look lovely, in all of the classic styles as well as contemporary designs, but architectural shingle roofing shingles are simply unmatched in impact resistance and resilience. The second critical piece is a group of experts who know the specific techniques of working with architectural shingle roofing. At DryTech Exteriors, our team is second to none, and can install your architectural shingle roof without a hitch, for a finely designed and safe architectural shingle roof that will stand up for ages.
At DryTech Exteriors, our architectural shingle roofs offer you plenty of distinctive key benefits:
Energy efficiency: stone-coating gives impressive energy efficiency by diffusing UV radiation and lowering your heating and cooling bills
Protective lifespan: simply unparalleled longevity, lasting more than 5 times longer than traditional roofing materials
Metal protection: architectural shingle roofs offer unmatched shielding against hail and fire damage
Tough on weather: being weightier than traditional shingles, architectural shingle roofs are highly resistant to blustering wind, storms, and hail damage, handling the most intense weather in Oakwood without difficulty
Stylish designs: Our stone-coated metal shingles are gorgeous to look at. No doubt, we will add to your curb appeal for many years!
Focused on you: we are here to serve our customers, and we are not off the clock until you are happy with our handiwork. That's why so many of our homeowners suggest us to family, friends, and colleagues!
If you're ready for a Oakwood architectural shingle roof that will hold up for ages, and a dependable Oakwood roofing company that will back you up for just as long, please give us a call. We would be happy to walk you through the details for installing a architectural shingle roof, as well as providing you several different affordable project plans to enhance your house with architectural shingle roofing.
Why Select DryTech Exteriors for Your Oakwood Architectural Shingle Roof?
Our professional team of roofers at DryTech Exteriors have designed and installed dozens of architectural shingle roofs. We have mastered the precise techniques required in architectural shingle roofing replacement. Our team of Oakwood roofers take special pride in their work in knowing that our roof will protect your home for a great many years, so you can depend on us to do the installation right, on the first attempt.
Are you ready to get started, or have any questions about architectural shingle roofing? We would love to help! Why wait, give us a call today and we can answer your questions and offer you a no-obligation roof inspection and architectural shingle roofing estimate. Feel free, you can also fill in the form on this page to get started. We look forward to hearing from you about your architectural shingle roofing project!
Explore roofing services & options
Greater Dayton & MIami Valley Preferred Roofer
WE COME HIGHLY RECOMMENDED
I am very pleased with the quality of work of DryTech Exteriors. Matt, came out to give an estimate for a new roof. He actually was able to come out early to give the estimate. He was quick, professional and friendly. He was on time the scheduled day of work. 2 of my neighbors are using them now as well.
So glad we found this company! The recent strom damaged our roof. Brad from DryTech knocked on our door & explained he was looking at roofs in our neighborhood due to the storm damage. My husband is very cautious of companies that go door to door, but after speaking with Brad & learning they were a local company, we had our minds put at ease. He explained every part of the process & accommodated our busy schedules. Our insurance paid for the entire new roof. Good experience!
Staff was extremely professional and made getting our roof replaced by insurance SO easy.
We didn't have to do anything…DryTech took care of everything from beginning to end.
Had intended to proceed with another company but DryTech offered a lower price. The work was completed in a day. Made the right choice.
The appointment between our insurance company and Brad from drytech was Friday and we were just informed we are getting everything paid for. Our deductible isn't expensive. We were impressed at his professionalism and are excited that we got to pick our new roof color. When we moved in, we thought it needed a new color so this was a welcome hail storm for us!
Received their info from a neighbor and they completed a new roof for us. Made our house look updated and repaired some very old damage.
Trusted, Reliable, Local Roofer ...
Roof Replacement, Roof Repair, & Insurance Claims
Greater Dayton & Miami Valley Roof Replacement & Roof Repairs experts