Best Quality Roofing materials installed by skilled Local Professionals!
Emergency Roofing Repairs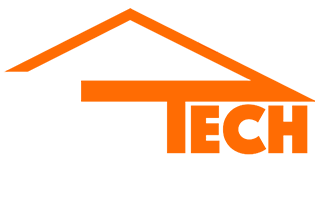 Your Trusted Dayton Roofer
Roof Replacement
Roof Repairs
Storm Damage Pros
Gutters Services
Financing Offered
Englewood Roofing Repair
Our Englewood master roofers at DryTech Exteriors are highly talented and fully insured!
If you are looking for trustworthy and competitively priced roofing repair, give us a call at DryTech Exteriors. Our family of roofing repair pros are here to assist you. Our aim is to make sure your Englewood roofing repair is a simple and care-free home improvement that is low-cost and convenient.
To hear a straightforward pricing quote for your roofing repairs and maintenance, please call us today at 937-371-1688!
Englewood Roof Leak Repair: Why roof leaks?
We provide solutions for any type of leaking roof damage. When you spot a leak in your roof, you may have one of several root problems. We are able to take care of each of the frequent causes of leaky roofs:
Multiple shingle damage: We fix roofing leaks caused by blown-away, shattered, or obsolete shingles.
Weather repair: No Englewood storm can best our local roofers! Our team can repair weather damaged roofs, absent shingles, and gaps caused by falling trees.
Hail repair: Moderate to heavy hail can pop holes in your asphalt shingles. If you expect hail damage to your roofing shingles, call us over and we can maintain your roof
Moderate to heavy repair: When the wind hits fever pitch, your shingles can suffer damage. We maintain wind struck Englewood roofs, as good as new!
Leak damage: Regardless the root issue, we reliably and skillfully repair leaky roofs in Englewood.
Insurance funded repairs and maintenance: We communicate with your roof insurance to extend your budget
Shoddy installation. Adding shingles, roofing substrate, and metal flashing around penetrations in your roof like household pipes and attic fans is difficult. When the last repair was botched by less expert roofers, give us a call at DryTech Exteriors and we can fix your house's leaking roofs
No matter the root issue for your leaking roofs, you have your roof repaired efficiently and skillfully. Our crew of master roofers at DryTech Exteriors can surely assist!
Give us a call today at 937-371-1688 for a no-pressure and budget-friendly price quote for your repairs.
Top-rated Englewood Roofing Repair Company
Your roof repairs are only as good as the roofing professional who delivers them. Our crew at DryTech Exteriors have this list of qualifications:
Excellent at Roofing Repair: Our Englewood roofing repair crews have decades of experience and work with all the complex details of roof shingles
Roofing Professionals: We ask for good professionalism, top-notch communication, and great attitude when we select our Englewood roof repair and replacement technicians. Count on it, every project you have with our personnel at DryTech Exteriors will be outstanding!
Insurance and Licensure: You can relax knowing that we back our roof repairs.
The Englewood Roofers: We've re-roofed and provided repair fixes to dozens of roofs in Englewood and the adjacent towns
Once you partner with our team of expert Englewood roofers, you can count on us to offer quality roofing shingle repairs on a short schedule.
Searching for a quick roofing repair price estimate? Please call us today at 937-371-1688 and we will serve you!
Quality Englewood Roofing Maintenance and Repair
You know if it is time for Englewood roofing repairs, your house has much to gain from low-cost repairs and maintenance.
Our Englewood quality roofing contractors at DryTech Exteriors offer you many  advantages for roofing maintenance and repair:
Improved energy efficiency: a fully sealed roof encapsulates your A/C and heating inside your home
Extensive durability: a well-repaired roof guarantees that you benefit from the most extended lifespan from your existing shingles
Safeguarded against water damage: don't be worried about water leaks and the mold or mildew that comes with them!
Weather resistant: get a grip on weather damage with Englewood roof repair!
Home beauty: your home deserves to be the best of the neighborhood, and can be with a fantastic roof
Excellent customer service: we prioritize your satisfaction with our service, and we are not completed with your roofing repairs until you are perfectly happy with your home
When you're looking to team up with a better roof repair company, bring us in today at 937-371-1688!
Top-Notch Englewood Roof Repair Contractors
Our team can deliver the best roofing materials, the highest-quality roofers, and the longest lasting underlayment on the market today. We aim for every customer we repair roofs for to be happy with the results of our work. That is certain only when a roofer moves deliberately to do things the right way. We give you a thoroughly repaired roof and we make sure to keep our price point reasonable.
Please call us for our expert repair roofers to schedule your inspection and to receive your free quote. You'll clearly see that we're not the usual roofing repair provider. We do your project correctly, in one try, and work with discipline to make sure our customers are pleased with our work. Know that you're partnering with the most skilled roofers when you call DryTech Exteriors for roofing repairs.
Explore roofing services & options
Greater Dayton & MIami Valley Preferred Roofer
WE COME HIGHLY RECOMMENDED
I am very pleased with the quality of work of DryTech Exteriors. Matt, came out to give an estimate for a new roof. He actually was able to come out early to give the estimate. He was quick, professional and friendly. He was on time the scheduled day of work. 2 of my neighbors are using them now as well.
So glad we found this company! The recent strom damaged our roof. Brad from DryTech knocked on our door & explained he was looking at roofs in our neighborhood due to the storm damage. My husband is very cautious of companies that go door to door, but after speaking with Brad & learning they were a local company, we had our minds put at ease. He explained every part of the process & accommodated our busy schedules. Our insurance paid for the entire new roof. Good experience!
Staff was extremely professional and made getting our roof replaced by insurance SO easy.
We didn't have to do anything…DryTech took care of everything from beginning to end.
Had intended to proceed with another company but DryTech offered a lower price. The work was completed in a day. Made the right choice.
The appointment between our insurance company and Brad from drytech was Friday and we were just informed we are getting everything paid for. Our deductible isn't expensive. We were impressed at his professionalism and are excited that we got to pick our new roof color. When we moved in, we thought it needed a new color so this was a welcome hail storm for us!
Received their info from a neighbor and they completed a new roof for us. Made our house look updated and repaired some very old damage.
Trusted, Reliable, Local Roofer ...
Roof Replacement, Roof Repair, & Insurance Claims
Greater Dayton & Miami Valley Roof Replacement & Roof Repairs experts